7 February 2020 | Tamsin Kingsley
Before Christmas Dan did his advanced Makaton training, and was surprised at the blank looks he got from friends and colleagues when he explained where he'd been. When you become immersed in a new world of all things disability related, it can be a shock to realise how different your life has become to before and to that of your friends. So Dan has asked me to do a blog about Makaton signing, which has become a huge part of our life, as Izzy's primary form of communication...
Continue reading...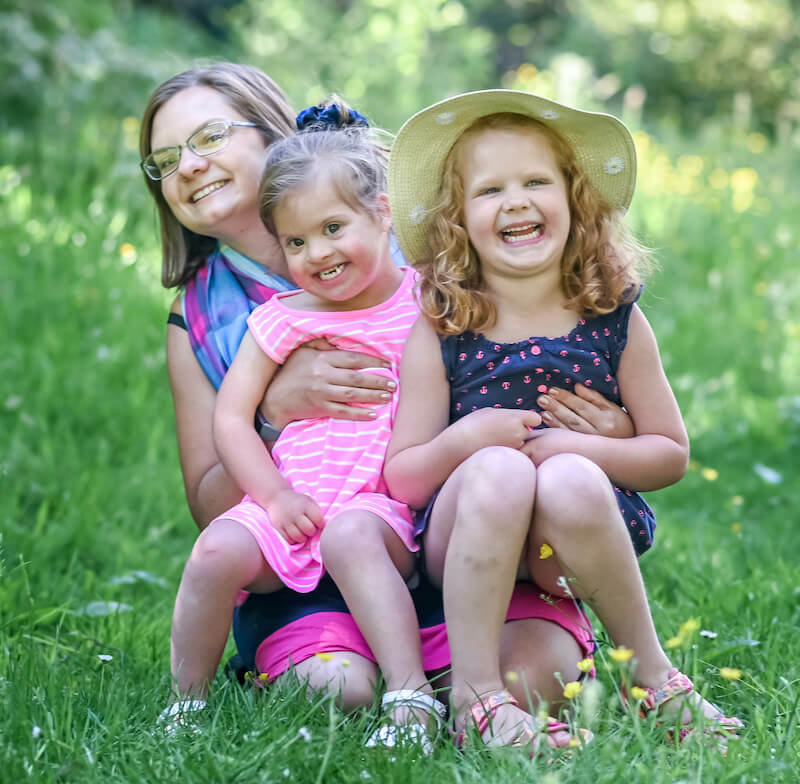 Tamsin Kingsley
I am a 31 year old living in Leeds with my husband and two children. I am a full time mum and carer to Lauren, 5 years and typical, and Izzy, 3 years with Down's Syndrome. Izzy has complex health needs mostly due to her low muscle tone, and struggles with feeding and breathing, resulting in tons of appointments and hospital admissions. Both children are happy and full of life, and our family all love each other very much.

Subscribe
Subscribe to notified of new blogs:

Lemonade Life will ensure your personal details are held securely to enable me to contact you moving forwards in line with the privacy policy. I will never share them with anyone else. If you'd like to stop receiving our emails, please just unsubscribe.