Fit mummies
9 March 2018 | Tamsin Kingsley
'Are you doing NCT?' Friends would ask. I would laugh and reply that NCT was paying for friends, and I had enough friends thank you very much. For those that don't know, the National Childbirth Trust (NCT) runs birth classes where you meet with other couples in a similar state of bumpiness, and the idea is that you become bosom pals while practicing birthing positions (or something like that, as you can tell I've never actually been to one). I couldn't really think of anything worse, not being someone who enjoys the company of strangers and not liking the price tag that came with the birth classes, given that the NHS runs some for free (Dan and I suffer from severe tight-ness).
I am fortunate enough to attend a church full of young families, and there were even two other girls/ladies expecting within a few months of me. I also had a few pregnant friends from my old job. I was sorted for mummy friends.
But something strange happens when you have a baby. You get lonely. Somehow… having a tiny, often screaming bundle of joy in the house feels lonelier than being alone. They take and apparently give nothing back, not even smiles initially. They can't play yet but you feel the pressure to be constantly stimulating them; you run out of different places to put them in the house and different toys to wave in their face. And you're tired. Oh…so…tired. And suddenly you yearn for adult conversation, but when you try and engage in such it always comes back to your new all-consuming new baby. You wonder what you even used to talk about. And you quickly find the only people who can put up with your obsessive baby talk is other parents of babies.
And I soon realised four friends with babies wasn't going to cut it. I did some quick calculations in my head of how many times it was socially appropriate to text each person with a frantic 'Help! Company needed before I go insane' (maybe thinly veiled by lols and x's to make me seem less desperate). It left a lot of time to fill on my own. Being tight I also didn't want to pay over the odds for four sessions of baby massage/signing/yoga etc. etc. in the hope of finding friends.
There was, however a free group five minutes walk from my house once a week, and this is where I met the 'Fit mummies'. They were a group of mums with young babies who had met at a postnatal exercise class called, surprise surprise, Fit mummies. And now they had a WhatsApp group. Hearing them talking about plans of walking in the park together, I managed to express enough interest to win me an invitation (because they are lovely), and soon I was seeing some or other of them most weeks. On the WhatsApp group we could share photos, ridiculous questions, baby milestones etc., without anyone getting bored of the baby talk. In fact we still do. Most people are back at work now, though some are off with second babies, but we still make the time to stay in contact and meet up when we can.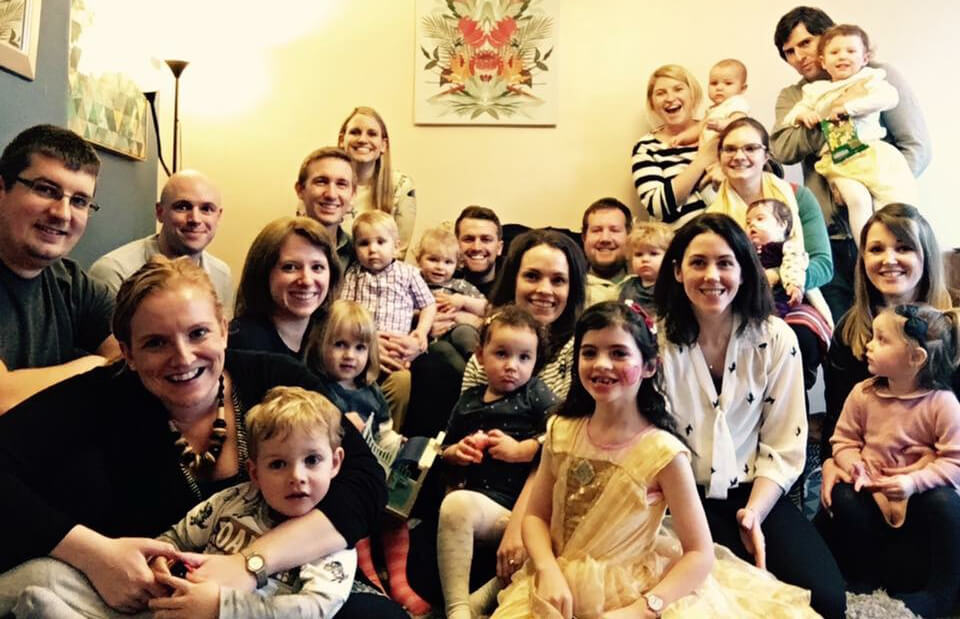 Although Lauren is the youngest of the group by three months she has made some great friends, including her favourite person ever, Olivia. When Izzy was on neonatal, Olivia's mum, Lucy, was an amazing help with Lauren and Lauren and Olivia's resulting friendship has stuck. Looking back I now realise I essentially found my own NCT group, and I wouldn't have been without them (or my other mummy friends) for the world.
So yes, NCT is pretty much paying for friends, but maybe that's not such a bad thing. I don't think there's such a thing as too many friends, especially as a new mum.